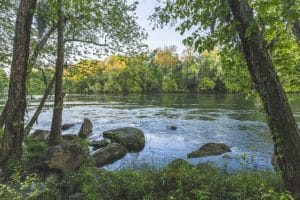 High above the Saluda River on pristine, forested land, located on a plateau that is elevated well above the river, you will find The Reserve on the Saluda. This gorgeous, private community is a true find so close to downtown Columbia.
The exclusive riverfront community is part of a ten-mile segment of land along the Saluda River – designated as a State Scenic River by the South Carolina State Legislature in 1991.  Hardwood forests, winding ridgelines and the rushing river create a magnificent natural backdrop for beautiful new homes that are or will be built here. Today there are only seven out of the original 19 lots left in the peaceful neighborhood.
Surrounded by Nature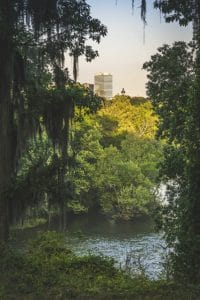 Living in The Reserve on the Saluda is riverfront living at its best: residents can enjoy many outdoor activities in the area, such as canoeing, kayaking and fishing, as well as jogging, walking and biking along the river. Right outside your home, there is an easy walking trail through Ridgeline Park, the common area in The Reserve on the Saluda, down to the waterfront for easy access to the Saluda River, to put in a canoe or to take a leisurely stroll after dinner.
Across from The Reserve on the Saluda is the Three Rivers Greenway. This 9.5 mile linear park follows the Saluda from Columbia to West Columbia and Cayce, and includes a series of pathways, lighted trails and boardwalks, outdoor entertainment spaces, and stunning views of the Columbia skyline.
Close to City Life
The Reserve on the Saluda, near Sunset Boulevard and the Riverbanks Zoo and Botanical Gardens, is close to many of Columbia's restaurants and entertainment and options, including Columbia's Riverwalk Park and Amphitheatre – with access to its varied concerts and events throughout the year. Its proximity to downtown Columbia, the University of South Carolina and a number of top medical facilities and hospitals draws professionals looking to find a home in a neighborhood that is both secluded and central. With three interstate systems in the area (I-26, I-20 and I-77), residents can get easily to most of South Carolina's other major employment centers.
The Reserve on the Saluda is one of Columbia's best kept secrets – come find out for yourself what (almost downtown) riverfront living is all about and visit our exclusive neighborhood soon to check on the few remaining sites. The Reserve on the Saluda now offers private tours year-round via golf cart, by appointment.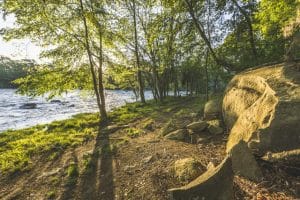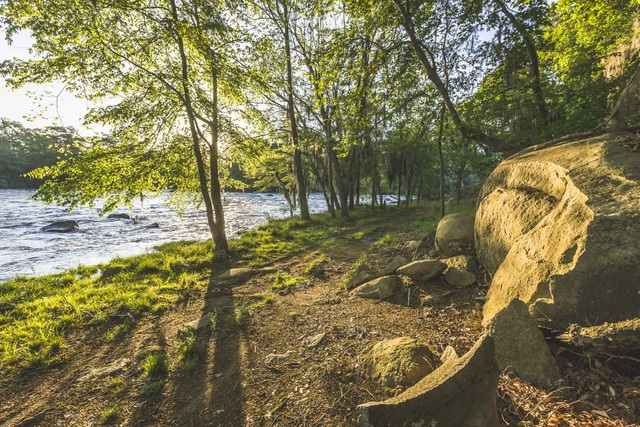 If you want to learn more about living high above the majestic Saluda River, please visit The Reserve on the Saluda or call Saluda Development, LLC at 803.256.1050. Listed by Ted Johnson (803-240-6274) and Brantley Jones (803-223-8695).